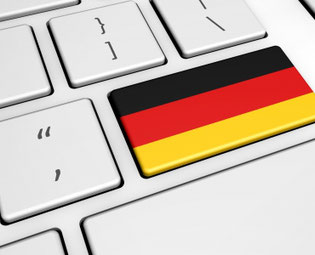 Up-to-date informatie krijgen over wonen en werken in Duitsland en tegelijkertijd interessante vacatures vinden? Daarvoor organiseert EURES voor de vierde keer het "Online European Job-Day" event. Dit keer staat de ICT-sector in Duitsland centraal. Naast het krijgen van de laatste info is het ook mogelijk om vragen te stellen aan adviseurs van EURES en kunt u via meerdere praktische tools bijvoorbeeld uw CV verbeteren.
Het originele bericht en meer informatie vindt u als u klikt op "meer lezen".
---
---
Welcome to our 4th European Online Job-Day 'Make it in Germany- Take YOUR Chance!'
This event will take place online only, on 24th August 2017, from 11:00am - 02:00pm. 
Our goal is to offer European qualified job seekers a space to get up-to-date information about Living and Working in Germany at the same time as finding interesting job offers. This time we will focus on the ICT Market in Germany, but job vacancies for all sectors will be available in the future. Last but not least, you'll be able to get in touch with German EURES advisers and ask them all the questions you've always wanted to ask about Germany.
As a jobseeker looking for opportunities in Germany, you will also find practical tools to improve your application, including CV, Letter of Application/Motivation and other tools needed for a successful participation in the job selection process. In addition, you will also find interesting information about the largest Gaming Fair, Gamescom, which will take place at the same time in Cologne.
To join us online on 24th August 2017 at the German European Online Job Day, you must register in advance!
We look forward to your registration and participation in our event.
P.S.: Although the most interesting job vacancies selected for this event can be found online from 17th August, it might be worth taking a peek in advance. We have many more interesting opportunities to offer and our trained EURES advisers can help you find your perfect match.
Please note:
'The International Placement Service (IPS), part of the Federal Employment Agency and EURES, as organisers of this EOJD, represent all the employers of our job-offers, to provide you with highest possible safety concerning labour law and salary. Therefore, the regular website-tool, the so called 'Interview-scheduling system', should not be used to get in touch with the employers. If you are interested in any of the published job-offers or many of the other still available jobs, please join the chat during the live event and the IPS-Representatives will provide you with all the information needed and connect you with potential employers.'
---
Programma
Het volledige programma vindt u hier.